Your partner in colour matching
Are you looking for a solution for colour management? Do you want an independent supplier who listens closely to your needs? Then you have found the right site.
We combine advanced technology with an in-depth understanding of the paint industry. Our focus on colour has resulted in unique flexible solutions equally useful for research & development, colour lab, quality Control, production and Point-Of-Sale.
What we offer
Software

Our software packages for colour formulation, matching, Tinting and dispensing have proven to be a unique colour management system.
Hardware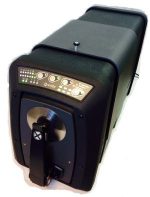 Within our software packages an amount of instruments from different suppliers may be used, borh portables and benchtop units.
Latest News
In spring time every second year we usually go to Nürnberg to present new softwares and new features in the Synergy generation. This pandemic year the show was moved to September and now cancelled. The next European Coatings Show will take place according to its regular schedule from 28-30 March 2023.

Following close consultation with exhibitors and industry representatives, Vincentz Network and NürnbergMesse have decided to cancel the European Coatings Show in September 2021. The overlapping European Coatings Conference will still take place in digital form on 13-14 September 2021. The European Coatings Show will resume its regular schedule on 28-30 March 2023.

Until then we are happy to show you our news for you in other suitable ways. Welcome!
Read More
More news
Our Partners